The Newest Designs From Wexford Jewelers
Custom Handmade Jewelry Is Our SpecialtyCreating your custom jewelry the way you want it.
Use the custom jewelry inquiry form to contact us about that dream ring, necklace, pendant, bracelet, earrings or any other.  We respond promptly to your requests. Whatever you are dreaming of, whatever metal or design, we can create it.  We specialize in casting silver, gold and work with platinum too.  From diamonds, to precious gemstones, semi precious gemstones and even rare oddities; if you can dream it, it can be done.   For years Wexford Jewelers has made the most unique jewelry aspirations happen.   We have worked with family heirloom jewelry, recreating, restoring or enhancing it.   We specialize in 22k, pure silver and we even have set meteorite in rings.  If you are getting married, and looking for unique bridal or wedding sets, let Wexford help you cultivate the perfect arrangement.  View our galleries Galleries or visit our Made to Order  page to inspire you or enhance any ideas you might already have.
Made to Order Jewelry. Our designs, your vision
Made to order is fairly new jewelry industry term.  Having a ring, earrings, necklace or other made to order is you utilizing an already created design.  This is when you get to customize or personalize the pieces to your specifications.  This is the best of both worlds when it comes to jewelry.  No need create a designer jewelry piece from scratch.  Use the jeweler's concept.  Not a fan of mass produced jewelry?   Made to order is the way to go.
We present to you a selection of our signature pieces made to order, personalized for you to have your way.  Change the metal type, color or select different gemstone(s.) The collection provides you with some of the Wexford Jewelers staple classics.  These are items that we can modify or personalize to your specification all while keeping it a price you can't resist.  Choose diamonds, precious or semi-precious gemstones.  Choose a higher carat of gold such as 22k or even have us make it in platinum or silver.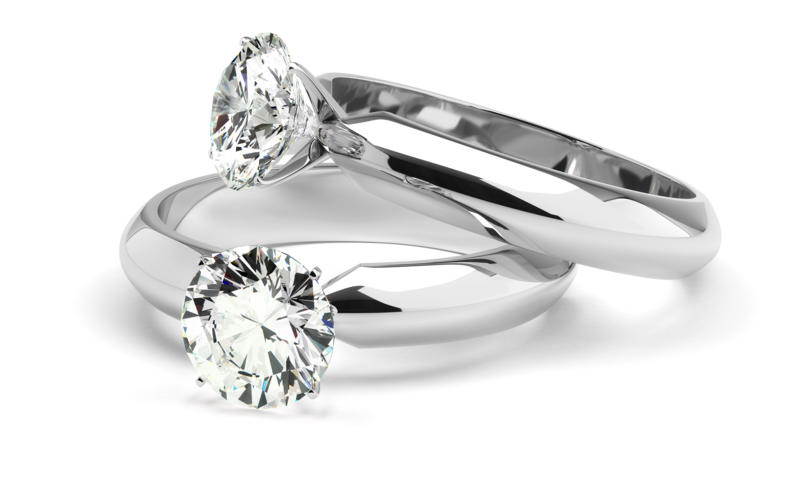 Engagement Rings
Create a personalized engagement ring and call it your own. These personalized rings can be customized with your favorite gemstones and precious metals to create a meaningful piece of jewelry.
Get Started Today!
Get in touch and lets make your dreams come true...